We have some new silk ikat scarves in summer color - juicy, fruity, grassy, sunny! Playful, bright and amazingly smooth to the touch, they can become your favorite companions this summer. All of these scarves are hand made by my mother, and each one is unique - no copies!
This
silk infinity scarf
reminds me of strawberry or cherry, because of its deep red and emerald green.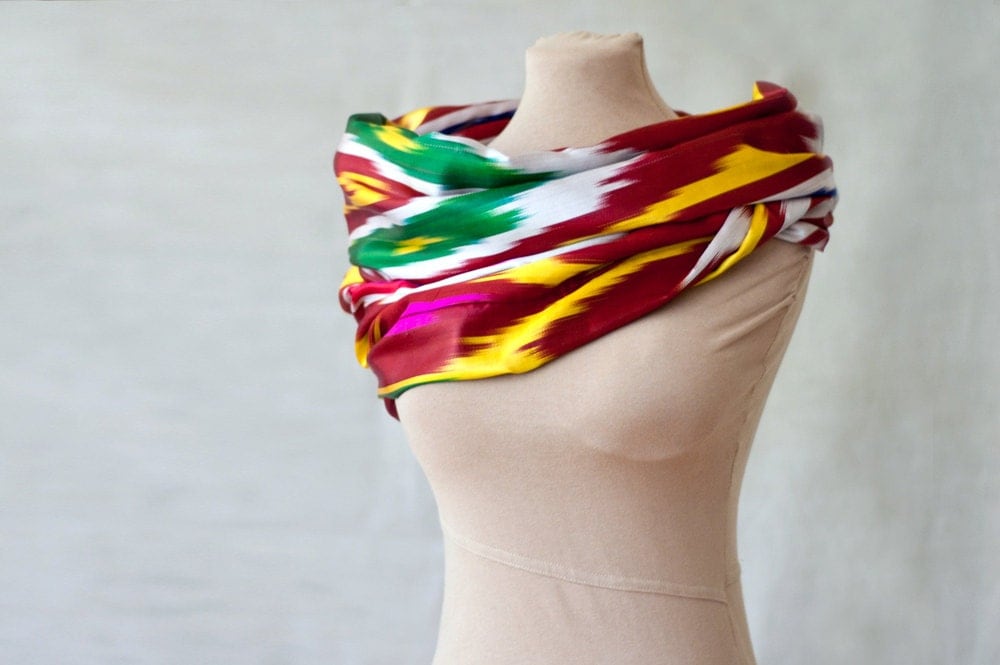 This
silk infinity scarf
with bright ikat design is a meadow full of wild flowers. Gold and green - meadow, grass, honey, bees! hear them humming?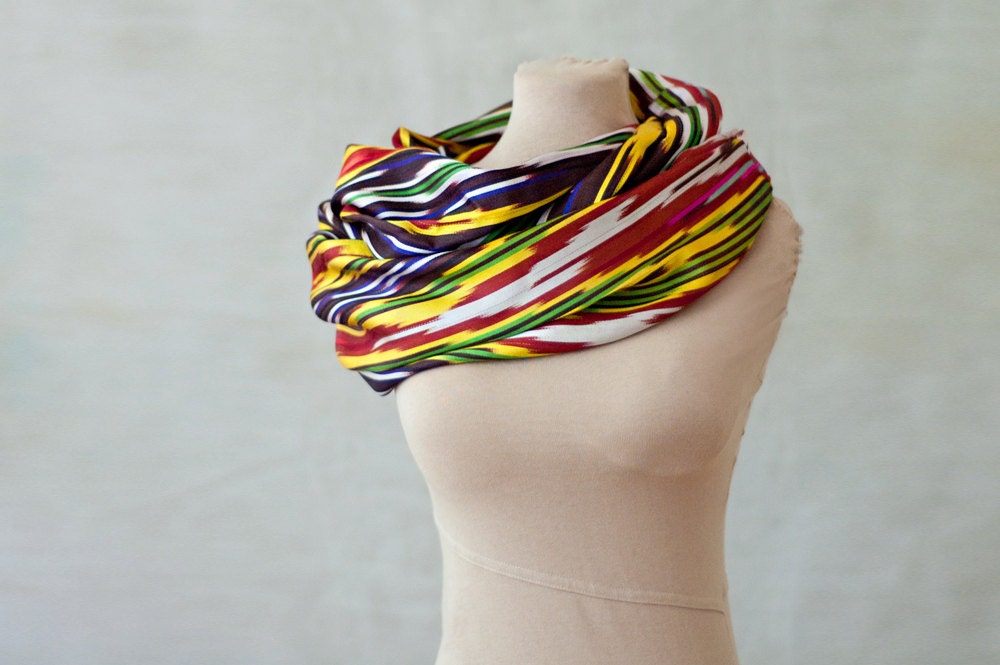 And this silk snood
is a summer evening - the last rays of sun streaking the purple sky; indigo blue shadows, black silhouettes of trees. These rich jewel colors are soothing for the eyes.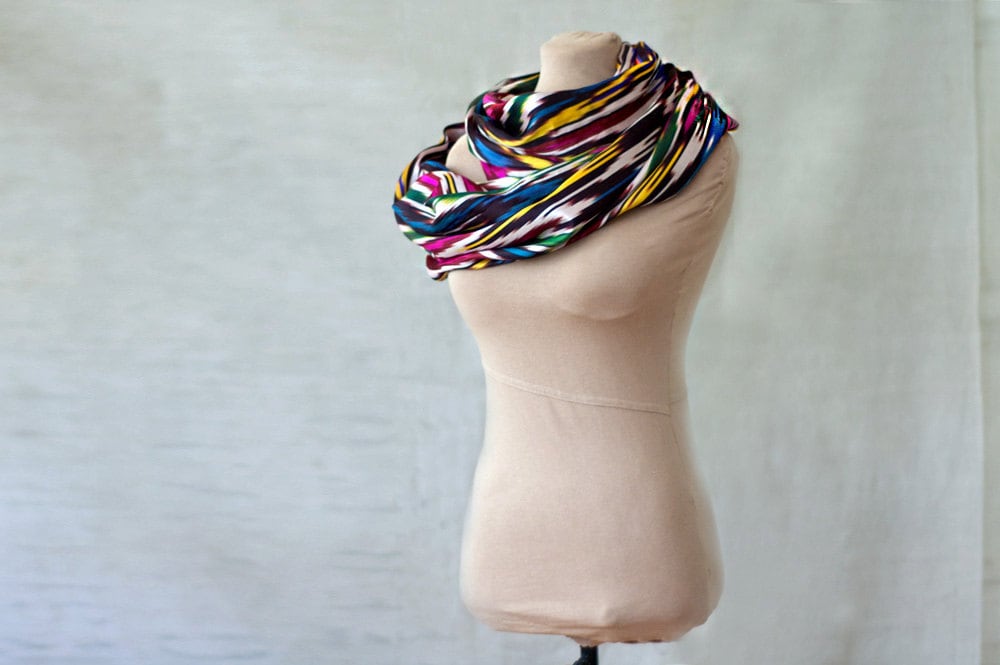 You can buy any of these silk circle scarves and so much more in our
Etsy shop called Mulberry Whisper - click here!
For a 10% discount, use coupon code MULBERRY10 at the checkout.