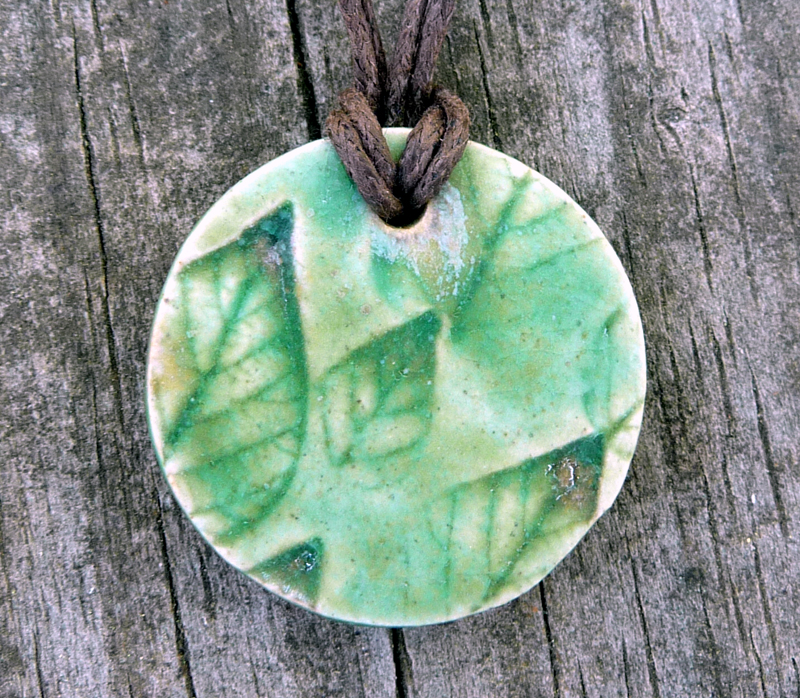 It is been a while since Kathie Depew has created
Mulberry Whisper portfolio
on her web site entitled
Cotton Ridge Create
. We were extremely pleased and flattered that she noticed us. I know that Kathie admits submissions for the website, and I would suggest to my friends that they apply. The site is really nice, with a good atmosphere, and I like to be featured there.
Kathie has an Etsy shop, too - it is
cottonridge
, where she offers clay jewelry. There are many nice things, earthy, with lovely texture, and she is currently expanding her range. I like her white pendants.
I have a passion for pottery and I am jealous of those who have the opportunity to make it. We used to have a pottery workshop when I was very young, and I still remember the excitement of opening the kiln... No! first you have to wait for it to cool down - and you wait for hours, trying to do something else, and then finally you open the kiln full of beautiful glistening things... An amazing feeling.
Kathie, I am wishing you a great success in all you do, and thank you again.